Hancock Area Transportation Services
HATS Mission:
To provide safe public transportation services and help Hancock County residents to maintain their independence & meet their daily needs.
Bus Service Hours
Monday - Friday
7:15 AM First Pick Up
9:30 PM Last Pick Up


Office:  440 Scott Ave. Findlay, OH
Hours:  Mon-Fri: 8 AM-4:30 PM
Sat-Sun: Closed
Ohio Relay:  1-800-750-0750
Reservations:  419-423-7261
HATS Rides Service Information
Cancellations/No Shows:
Trips need to be cancelled by 7:00 am the day of the trip.  Cancellations may be called into the voicemail number:  419-423-7261 ext. 21. If a rider fails to keep a trip appointment or calls after 7:00 am the day of the trip, it will be considered a no-show.
If a rider has three (3) no-shows within a thirty (30)-day period, it will result in a one week suspension.
Pick Up:
The driver can wait a maximum of FIVE (5) minutes for a pick up, so riders should be ready and waiting within the 30-minute pick up window given by the scheduler.
HATS is a curb-to-curb service.
Door-to-door service is available if needed (must be requested when scheduling).
HATS fleet is completely wheel chair accessible.
If you feel you have missed your scheduled ride after regular business hours (8:00 am - 4:30 pm), please call the emergency after hours number at 419-722-7388.  (This number is only available after 4:30 pm and only for riders with a scheduled trip.)
Weather Cancellations:
Cancellations will be announced on WKXA and WFIN radio and listed on the HATS Facebook page @HHWPRides.
If HHWP CAC closes during the workday due to weather, HATS will close and no return trips will be taken.
County and contract out of county trips may be cancelled if weather emergency levels are declared for Hancock County.
Making a Trip Reservation:
Please call 419-423-7261 between 8:00am and 4:30pm Monday-Friday. You can call the same day or up to two weeks in advance of your trip request. HATS public transportation and trips are reserved on a first come, first serve basis.  Tell the scheduler the pick-up location, date, time, and destination of your trip. You will have a 30-minute window for your pick-up and your return.
While on the bus please remember:
ALL RIDERS MUST WEAR SEATBELTS
Good manners and courtesy
No disruptive behavior or foul language
Be considerate to others with your packages (no bulky items)
Carry own packages
No smoking, eating, and/or drinking on bus
Keep valuables secure
If any of these are violated, the rider will be suspended
Holidays:
HATS observes all HHWP CAC Holidays.  A list of upcoming holidays is posted in each bus and is available upon request.
Funding:
HATS is funded in part by the Federal Transit Administration, Ohio Department of Transportation, fee for service contracts, local donations, fares, and the United Way of Hancock County.
Contacts:
For HATS related comments, complaints, and suggestions or brochure information in an alternate format, contact the HATS Director at 419-423-7261 ext.  24.
Online Reservations
Riders may use HATS online scheduling portal at www.requestmyrides.com or by scanning this QR Code.
The app is also available.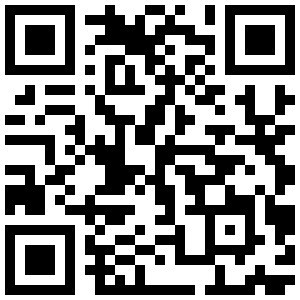 HATS Fare and Passenger Information
*Drivers cannot make change*
City of Findlay - $2.00
Pickups and drop offs within the City of Findlay.
Hancock County Zones 1-3 - $4.00-$6.00
Picks ups or drops offs within Hancock County outside of the City of Findlay range between $4 and $6 depending on the zone. Call the office to determine your specific pick up or drop off zone.
Out of County
Fares vary and trips are coordinated. Call the office for more details.
E-Passes
HATS E-Passes can be sold in person or over the phone via cash, check, or credit or debit card. Passes can be purchased in any increments with a $10 minimum purchase price. An E-Pass is easy and convenient as it will debit the funds from your account each time you board the bus without having to carry a physical pass. For more information about passes, give our staff a call at 419-423-7261.
Child Transportation
Children age 8 and under may ride for free. An adult must accompany them and supply their own car seat.
Service Animal Policy
The ADA defines a service animal as any guide dog, signal dog, or other animal individually trained to provide assistance to an individual with a disability. Rider must have direct control at all times.
PASSPORT Transportation
PASSPORT is a program provided by the Agency on Aging in Lima, Ohio.  PASSPORT participants in Hancock and Putnam Counties may schedule and receive HATS trips funded through this program for medical appointments and special needs. For information, call the Agency of Aging 3 at 419-222-7723.
Find-A-Ride
HATS contracts to provide transportation through the Agency on Aging 3's Find-A-Ride program. Find-A-Ride offers transportation for individuals over the age of 60 and individuals of any age with a disability. They request at least 48 hours advanced notice when scheduling a ride. For more information, contact Find-A-Ride at 800-653-7723.
Medicaid Non-Emergency Medical Transportation
HATS also contracts with Hancock Job & Family Services to provide non-emergency medical transportation free of charge to medical appointments in Hancock County and statewide for people who qualify for Medicaid. The transportation is provided free of charge to those who qualify. Contact Hancock Job & Family Services at 419-422-0182 for more details.
Elderly/ Disabled Discount Fare
Riders who qualify with an approved application and are 65 & older or a person of any age with proof of disability may qualify for a discounted fare of half the regular fare, funded by ODOT and the CAC.  Call the HATS office at 419-423-7261 to request an application or download one below.
ADA NOTIFICATION TO THE PUBLIC
Notifying the Public of Rights Under the Americans with Disabilities Act:
HATS operates its services, without regard to disability, according to the American with Disabilities Act.  Any person who believes he or she has been aggrieved by any unlawful discriminatory practice under ADA may file a complaint with director of transportation Jamie Baker.
A complainant may file a complaint directly with Ohio Department of Transportation by filing a complaint with the Office of Equal Opportunity, Attention:  ADA Coordinator, 190 West Broad Street, Columbus, OH 43223.
A complainant may file a complaint directly with the Federal Transit Administration by filing a complaint with the Office of Civil Rights, Attention: ADA Program Coordinator, East Building 5th Floor-TCR, 1200 New Jersey Avenue, SE, Washington, DC 20590.
If more information is needed in another language, please contact the HATS office at 419-448-7344. HATS is also accessible for those with hearing impairment (TTY) at 800-750-0750.
Hancock County Mobility Management
The HHWP Community Action Commission is committed to identifying and removing barriers to employment, social service, and health care to improve the overall mobility for citizens of Hancock and Wyandot counties, including individuals with disabilities, older adults, low-income individuals, and other socially isolated individuals through its mobility management program.
Mobility Management
Mobility management is a customer-centered approach to designing and delivering mobility services. It involves transportation providers, planners, and community stakeholders who collaborate, plan, implement, and maintain transportation services.
It includes local and regional solutions that are customized to fit community needs and visions. It also involves innovation in transportation services, coordination, and connectivity.
Mobility management strives for easy information and referral to assist individuals in learning about and accessing community and regional transportation services.
Coordination is the efficient and effective use of transportation resources for getting people to important destinations such as jobs and medical appointments.
Coordination means working with transit providers, human service agencies, private institutions, businesses, volunteers, and political leaders to come up with creative solutions for community needs.
Hancock Area Transportation Complies with all Civil Rights Laws including Title VI and ADA. Public Notice of Title VI Rights.
The HHWP Community Action Commission operates its programs and services without regard to race, color, and national origin in accordance with Title VI of the Civil Rights Act. Any person who believes he/she has been aggrieved by any unlawful discriminatory practice under Title VI may file a complaint with HHWP Community Action Commission. For more information on our Title VI program and the procedures for filing complaints, contact Britta Niese at the CAC at 419-423-3755 or visit our offices at 1637 Tiffin Avenue, Findlay, OH 45840 and ask for Britta. A  Title VI complaint involving our public transportation program called HATS can also be filed with the Federal Transit Administration, Office of Civil Rights, Attn: Title VI Program Coordinator, East Building, 5th Floor-TCR, 1200 New Jersey Ave., SE, Washington DC 20590. If information is needed in another language, please contact Britta Niese at 419-423-3755.
Click here to access the complaint procedure.
To learn about what our mobility management program can do for you, contact Crystal Weitz, Mobility Manager at HHWP CAC, via email at cweitz@hhwpcac.com  or by phone at 567-442-1658.